Protect your bicycle or pedelec

The benefits that bicycle insurance provides:
Global around-the-clock coverage, 365 days a year
Individual tariffs tailored to every life situation
Coverage for damage to bicycle & theft incl. battery and motor damage
Cancel on any date, regardless of the policy duration
Call up all documents easily online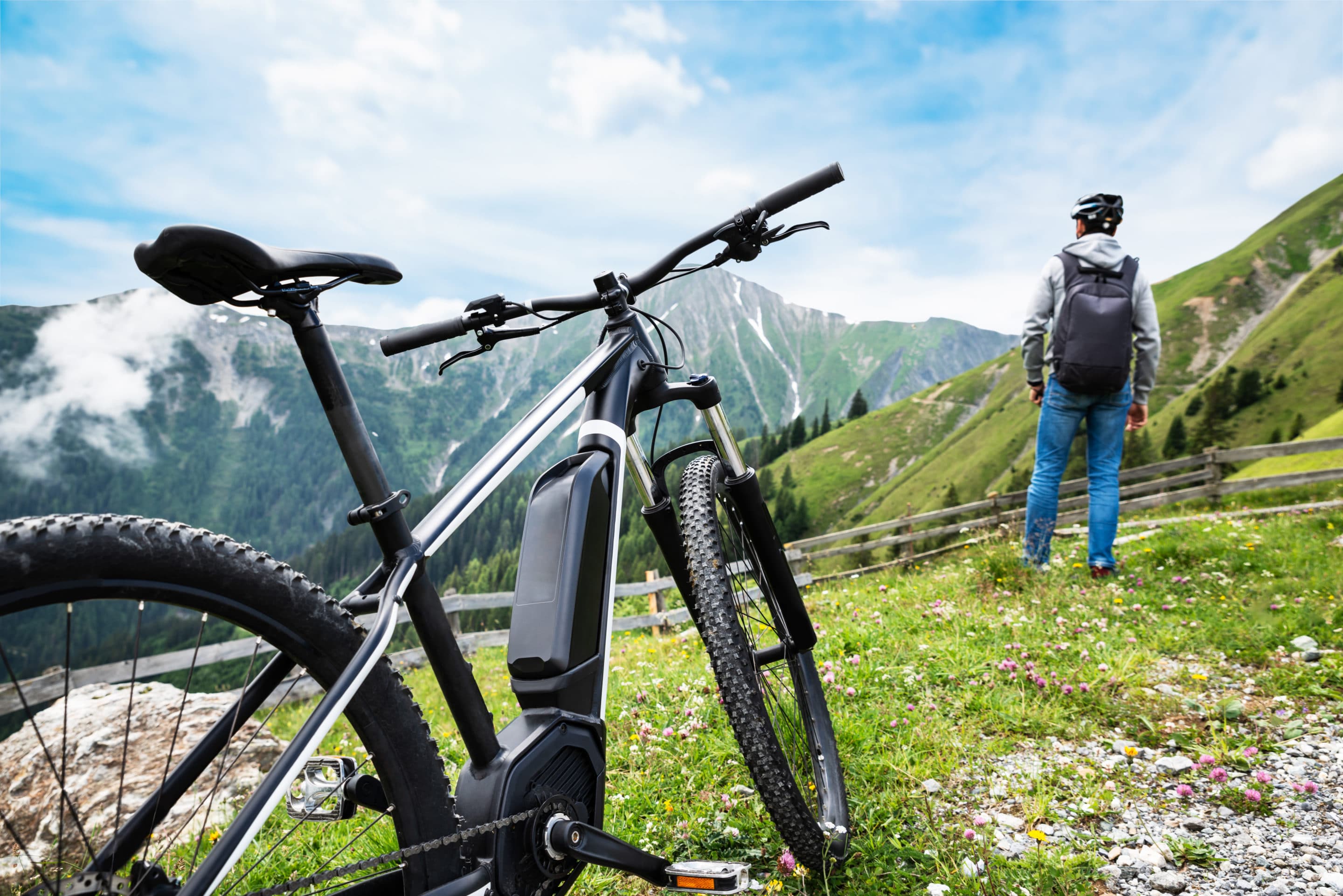 When do I need bicycle insurance and what does this cover?
You can choose from a range of tariffs within bicycle insurance, often also referred to as e-bike insurance, to insure your bicycle, carbon bike or pedelec (not subject to compulsory insurance), incl. luggage, against theft and damage. Moisture damage and electrical damage to battery and motor are also covered. The bicycle is often included in any existing home contents insurance, or can be added to the policy separately. However, home contents insurance often provides no coverage if the bicycle is stolen away from the residential building. The sum insured for bicycle theft is often also capped at a maximum value, meaning that the reimbursement amount does not match the overall value for more expensive bicycles. Therefore, it makes sense to insure the bicycle separately, especially in the case of higher-value bicycles or e-bikes.
Depending on the selected variant, the following events are covered:

Damage or destruction due to
Accident

Dropping or falling

Vandalism

Fire, lightning, explosion

Natural hazards

Moisture damage to battery, motor and control devices

Electrical damage (short-circuit, induction, excess voltage) to battery, motor and control device
Loss due to
Theft – bicycle/pedelec luggage is also included in coverage for the tariffs NEO mobil L and Optimal mobil

Theft of parts (incl. battery)

Burglary and theft

Robbery
Optimum coverage with individual selections
Choose the tariff that best suits your personal requirements: NEO mobil S, NEO mobil M and NEO mobil L
Transparent, everywhere and any time
In myNeo, you can find all the information and documents pertaining to your policy. You can also make policy adjustments and submit a claim.
We take the irritation out of insurance
You can cancel your bicycle insurance on any date
Great services for a fair price