May we present?
The team behind Neodigital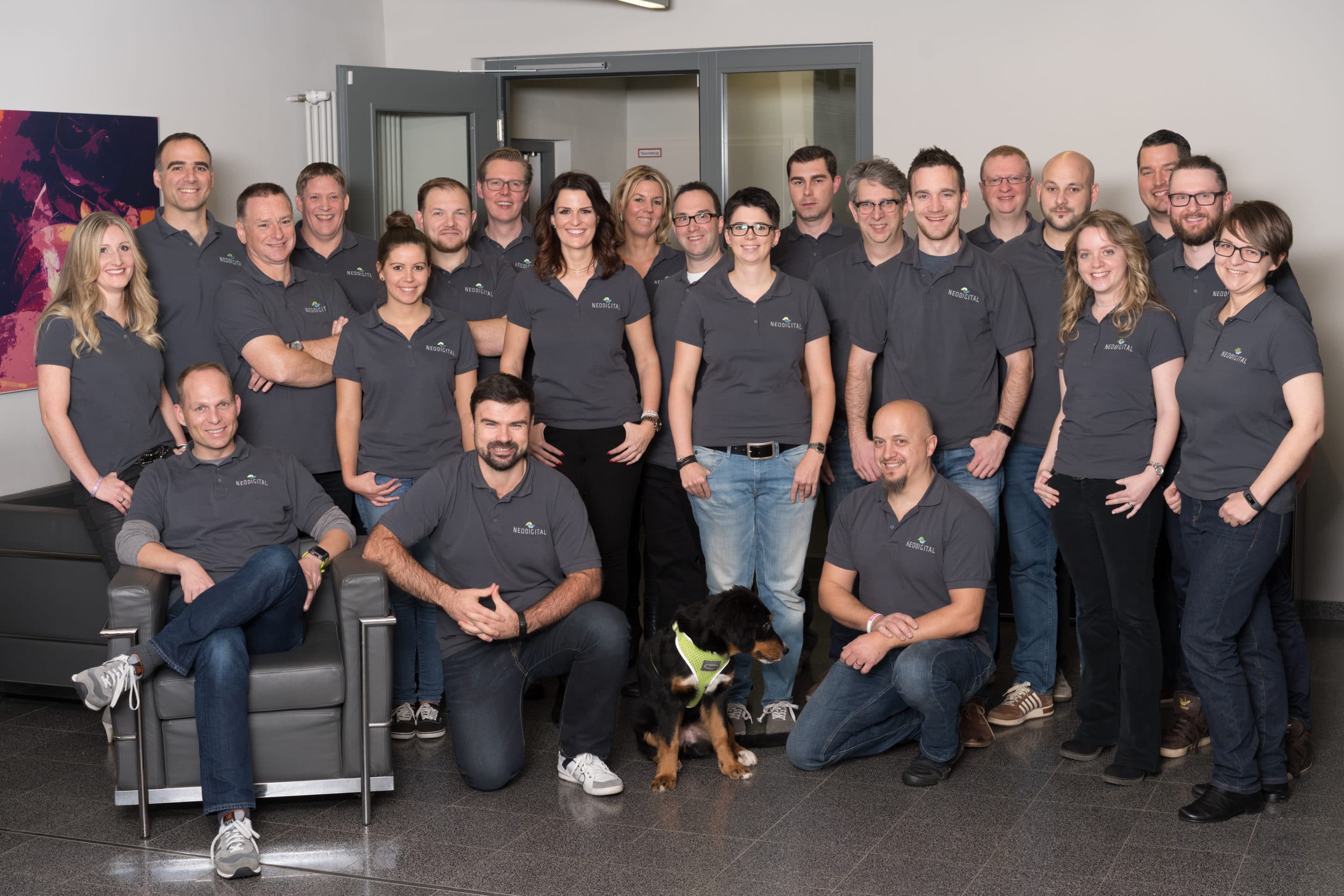 At least a part of it ;-). We have had the pleasure of welcoming new colleagues in the last few weeks and months. Unfortunately, due to the pandemic, it has not been possible to take another group photo. Of course, we'll catch up on that as soon as possible – because competence has many faces! We want to show you who is behind Neodigital – because we don't only stand for digitization but also for personal contact.
Thank you for stopping by! We're looking forward to getting to know you personally!